Five Lives in a Four-Leaf Clover
Thursday, March 25, 2010 | 5:20 PM | with 16 rabbits |
add more :3
Honey and Clover
an anime review
"

A six-tatami room with no bath, ten minutes walk from the college. Built twenty-five years ago, rent 38,000 yen. The walls are thin and hardly soundproof. All residents are students.

The morning sun is bright since it faces east.-

Takemoto Yuta."
Low profile Yuuta Takemoto is undoubtedly just an ordinary architecture student with inferiority complex that runs away from home after his mother married a man who's totally opposite of his late beloved father. He decided to
live in an old creaky apartment where he met his two friends Takumi Mayama and Shinobu Morita who are also belong to the architecture department in their school.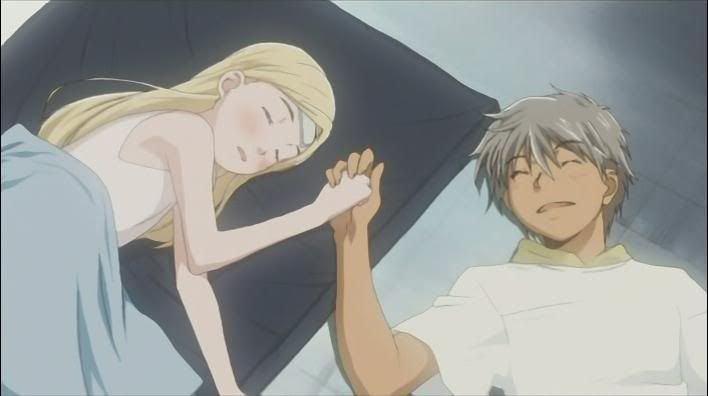 When she met the cute, lovely and talented Hagumi Hanamoto whose in fact a niece of their teacher, he knew that it was lov
e at first sight. But it seems pretty hard for him to convey his feelings towards her because he found out that his mysterious, money-loving and hyper-active friend Morita has also an eye for Hagu-chan.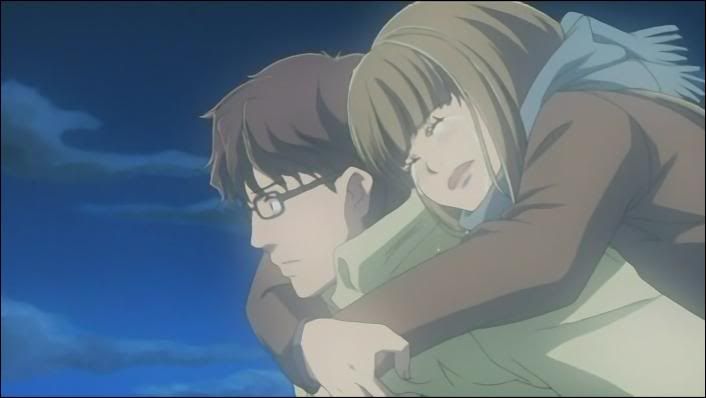 On the other hand, Ayumi Yamada, whose expertise in pottery is truly incomparable, has a long time feelings for our timid and serious-type Takumi Mayama who loves a different, weak and lonesome buttered woman older t
han him. To add knots on all love triangles this story have, a resident womanizer from Mayama's work named Nomiya was showing an interest on Yamada which makes Mayama a little bit insecured and over-protective onto her. Is it jealousy?
Follow the different lives of these five art students with their dignified teacher as they strive to reach their dreams and learn the shining shimmering lessons of their youthful lives unveiling their true feelings while sorting out their own love triangles.
Honey and Clover is a simple classic tale which has proven to us that you don't need to have flashy and high-tech illustrations and elements to bring a nice and self-relating story that'll captures everyone's heart and mind.
P.S. This is the anime where I do get my username:

ayu

-->Ayumi Yamada (the orange-haired one)
Labels: anime, ayumi yamada, hachikuro, hagumi hanaguchi, high school life, honey and clover, marita shinobu, mayama takumi, nomiya, romance, shoujo, slice of life, takemoto yuuta
Back to the TOP ?